Confidence Building  Make Over Experiences in Devon
Welcome to Kensa Boudoir Make Over Experiences. 
We are a team of  ladies based in the heart of Devon and we want people of all ages, shapes and sizes to feel amazing! We have the amazing job of making  people feel fantastic!
We have been established for more than 5 years and we absolutely love what we do!
We like to call our work 'intimate portraiture' it is something personal to you. Our experiences can either be 'boudoir' or 'non boudoir'. 
 The main thing is that you wear what you feel your most happiest in.  We also know that it will be you first time and you will be nervous.  We are used to photographing  people of all abilities and shapes and we know how  you will be feeling. We like to chat on the phone before hand and get to know you a bit first too. 
PERFECT FOR ANYONE & FULLY GUIDED
don't worry! we will  guide you through the whole experience. Karen our photographer has photographed over 3000 women in the South West! Including the nervous and the very nervous! We are also used to working with real everyday people, we all have those little worries  about our bodies and have areas that we are worried about. we want you to feel your best!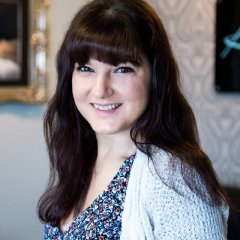 Digital Marketing Manager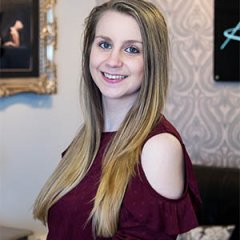 Photographer/Studio manager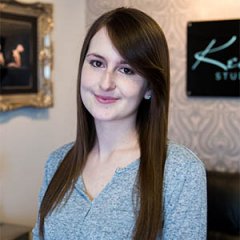 MEET OUR FRIENDLY TEAM
We Have Been Trading For Over 5 Years In the Heart of Devon
Meet Julie!. Our digital marketing manager who keeps up with everything social media related, after all there are nearly over 10'000 of you that follow us on social media at the moment!
Julie graduated from the university of Exeter with a BA in Business Management, she has also been a photographer for nearly 8 years and has been with Kensa Boudoir for 3 years this year. Julie also holds a licentiate-ship qualification whit the society of Wedding & Portrait Photographers. Julie is usually the first person that see's messages and comments pop up and will be the first to post any content of you lovely people (don't worry, only if you give us permission of course) 
Meet Karen! Karen is our lead photographer who has photographed almost 3000 women in the south west! and men too!. Karen graduation with a degree in photography at Bristol University and is also accredited with the society of wedding and portrait photographers. Karen has been photographing at Kensa Boudoir for approximately 5 years and is extremely passionate about photographing people. You can often hear Karen buzzing with excitement during a photo shoot, she is also incredibly friendly and has photographed people who are hard of hearing/seeing and with various disabilities. 
Meet  Nicky! Nicky is our lead Editor. Nicky is the lady that you will speak to first in the office. She designs your albums and artwork and ensures that everything is designed to your requirements. Nicky has worked at Kensa Boudoir since time began! She is amazing and seems to know off the top of her head, whose orders are ready and whose are in production!
For More Information About Booking and How We Work. Check Out Our 'Book Your Experience' Section at the Top of This Page
Opening Times:
Sunday – Closed
Monday – Closed
Tuesday – 10-6pm
Wednesday – 10-6pm
Thursday – 10-6pm
Friday – 10-6pm
Saturday – 10-6pm
We close 1 Saturday in 4 and open 1 Monday in 4.
Opening times may vary slightly give or take an hour, depending
on the workload of that day.
Do leave a message on our answer machine with your name and number
in-case we are are with customers and unable to answer the phone.