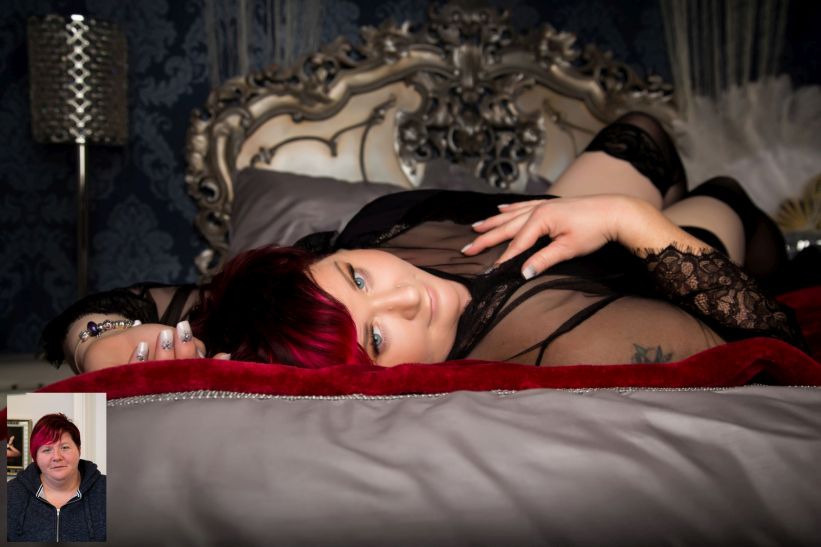 Mrs Davies
"I have had confidence and weight issues for as long as I can remember"
I had seen the website a few times before and always thought to myself that there was no way I could have the confidence to have a Boudoir Experience. A while later I learnt that 2 of my friends had shoots done and while talking to one of them about their experience, I decided to book a shoot as a surprise for my husband.
This was a massive step for me, I have had confidence and weight issues for as long as I can remember. I've tried every diet under the sun  from a young age. I've suffered with depression since I was a teen and in 2016 I was diagnosed with anxiety. I'm still dealing with it everyday and if it hadn't been for my husband who has been my rock, I would never have coped and been able to fight this every day. I knew my husband would have understood how much of a big deal this shoot would be for me and I wanted to make him proud and see how far I have come with help of his love,care and understanding.
On the day of the shoot I was so nervous to the point I felt sick but Karen and the team made me feel so at ease and I was so impressed after having my make up done how lovely they made me look. The shoot was amazing and I felt so comfortable with Karen telling what I needed to do. I hate having photos taken but I absolutely loved doing the shoot and was gutted it was over.
Picking my photos was so hard, I actually loved how I looked for first time since I can remember. Thank you ladies so much it gave me a big boost!