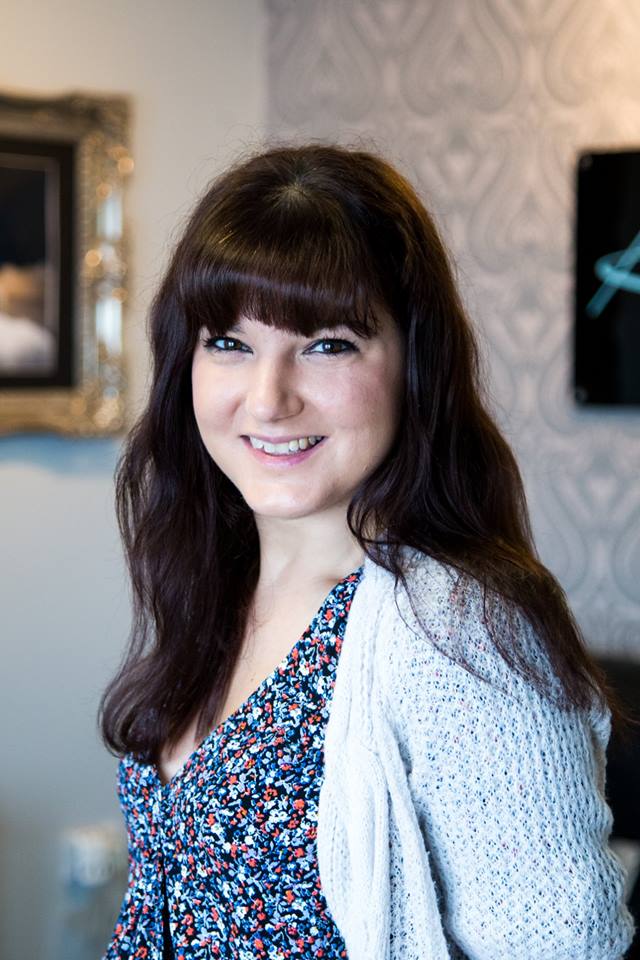 I am the owner of Kensa Boudoir and what a fantastic group of girls there are on the team!
I wholeheartedly believe that every woman should feel great about themselves at least once in their life and for those who don't believe you are beautiful, then I am confident that your experience at Kensa Boudoir will prove to you that you truly are.
After personally experiencing a history of domestic violence, I am very passionate about inspiring confidence in ladies as it is such a large issue for many. Confidence can impact upon every area of a women's life and it is so nice to be able to offer something that can help ladies on their personal journey.
Boudoir really is for everyone, and I feel proud that I am able to help dispel the myth that it is for confident women only; the ladies that we see everyday are of all different shapes and sizes and all equally beautiful.
Kensa Boudoir really is the leading brand in the South West for inspiring confidence in ladies and we aim to drive that message home to as many ladies as we can.
STUDIO MANAGER & PHOTOGRAPHER
Kensa Boudoir is such a huge part of my life and I'm honoured to be part of the team. I have shared Boudoir Experience journeys with 1000s of woman in the South West, from the initial phone call right through to revealing the final product. I think it's safe to say I have shed many happy tears in my time at Kensa Boudoir.
I am so passionate about teaching others to learn to appreciate themselves for who they are. Being able to do this through my qualified practice as a photographer is incredible. For a lot of people, having their photographs taken is a huge challenge. My aim is to make you feel as relaxed as possible. I'm with you for every step of the way whether it's before, during or after your experience. We will have numerous chats before your appointment, on the day everything is fully guided and I can even help you get into your outfits if needed!
However nervous you may feel reading this, be sure to know that I am here if you needed to ask any questions. I look forward to meeting you in the future!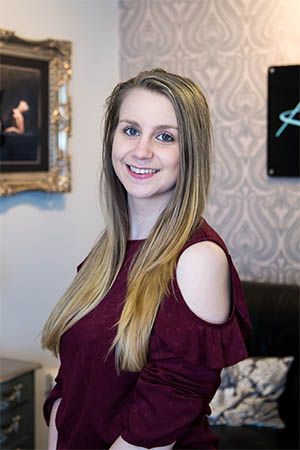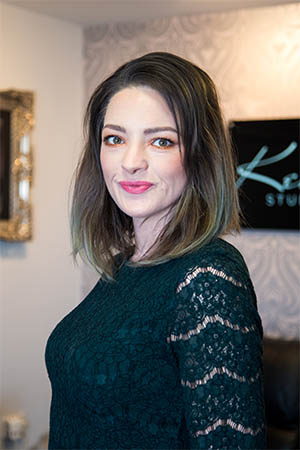 make-up artist and hair stylist
Working as a part of the Kensa Boudoir Team is a privilege and a joy and I just adore the whole process that goes into creating the beautiful Boudoir shots we produce for our fabulous clients. I've even been into the studio with Karen and done my own shoot, so I can sympathise with any of our gorgeous ladies who are suffering with their nerves, but I can honestly say that I LOVED every moment, and will treasure my photos forever!
I am a London-trained Professional Make-Up Artist and Hair Stylist with years of experience of working in all fields of Hair and Make-Up including Film, Fashion, Commercial, Photographic, Bridal and Theatrical.
Whether you want a totally transformational Make-Over, a polished, professional take on your signature look or something in between, I will work with you to make sure that when you walk into that studio ready to start your shoot. You'll be looking and feeling beautiful, confident and ready to work it!
make-up artist and Hair stylist
I trained at Face art makeup school in Krakow in Poland, where I was able to practise my skills in a theatre, on photo shoots, as well as to the general public. The makeup courses I attended included makeup for photography, bridal, TV & Theatrical and face-painting.
I enjoy transforming women at Kensa Boudoir and feel proud to be able to work in such a creative industry. I love how makeup can transform and enhance woman's natural beauty and boost their confidence. I value each client's individual style and work to create the perfect look desired for each person. My kit is full of great products which I selected through training and working. I use a mixture of brands such as Makeup Forever, Mac, Smashbox, Inglot, Charlotte Tillbury and many others.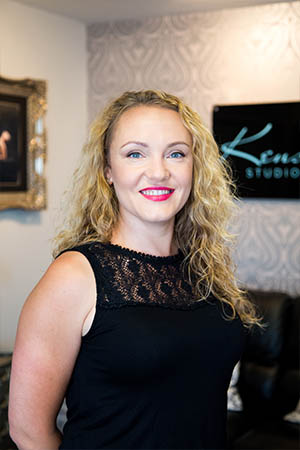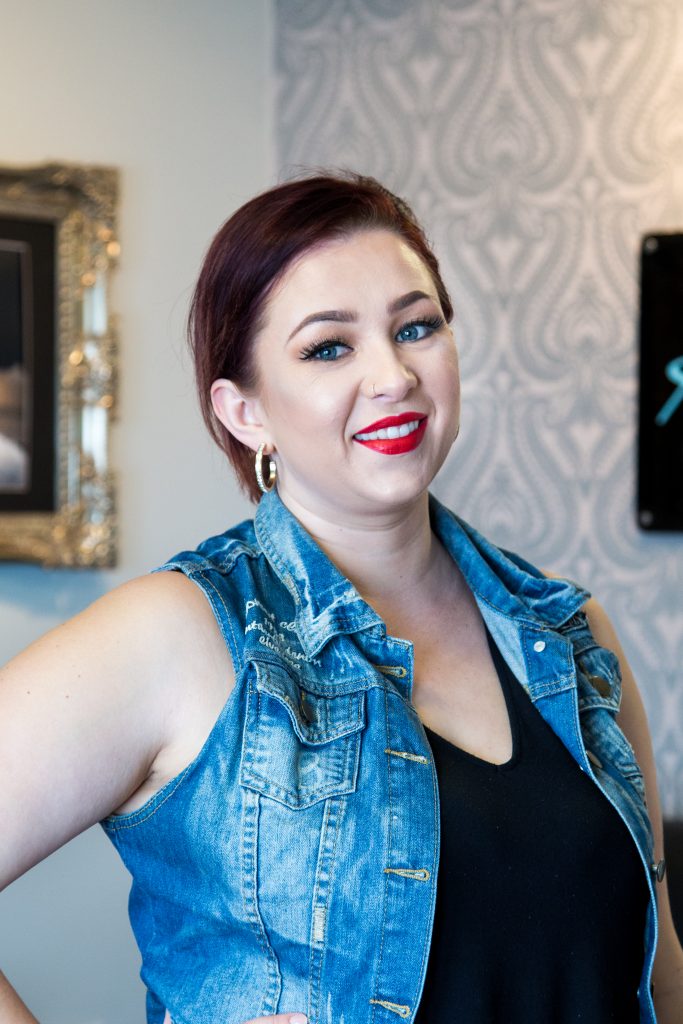 make-up artist and hair stylist
Makeup is a powerful tool used by woman and men for thousands of years. It can help create the look of confidence, but what it does more is helps unleash your inner confidence. Through the right colours and technique, as your makeup artist I can show you your amazing features.
The colour of your eyes, your luscious lips or lovely cheek bones. We all are beautiful and I believe passionately about showing you, YOUR beauty! This is why I became a makeup artist and leaped at the chance to work with Kensa. I love working with Kensa to help everyone feel more confident within themselves. As I believe the most important think that we can do as people is make others feel important. So Whether your a glamours Gloria or a natural Natalie, it doesn't matter we have the tools to help you.